Demystifying Linux MIPI DSI Bridge Subsystem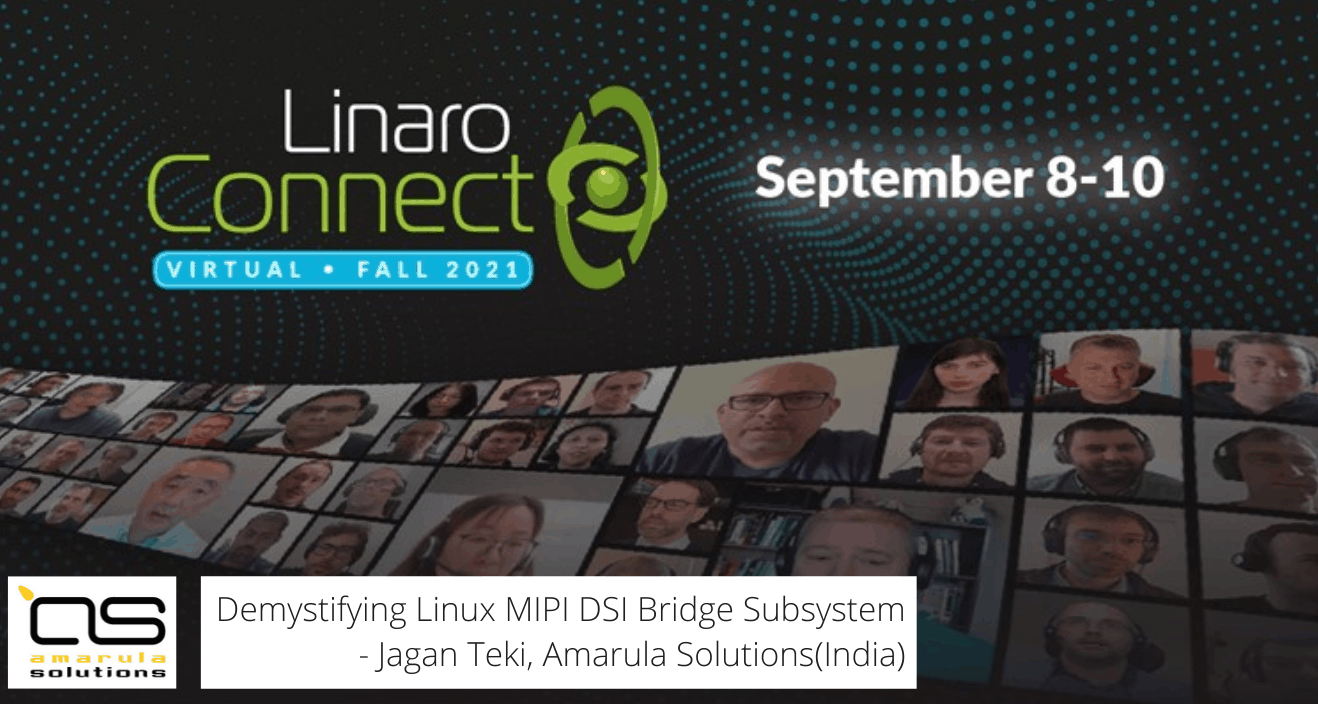 We are pleased to announce that Jagan Teki Co-founder and CEO of Amarula Solutions India will participate in Linaro Virtual Connect Fall 2021 to talk about the Mobile Industry Processor Interface.

This conference will address the following topics: What are MIPI DSI bridges? How are they used in SoC display controllers? How are they used in application displays? It will consider some real use case solutions base on NXP i.MX8MM, Allwinner R16 and TI DLP projectors.
If you want to know more, look here: Conference
Amarula Solutions, Go far go together