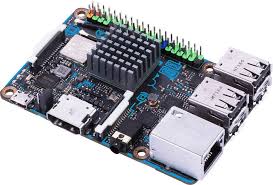 Medical device based on Tinker Board
Amarula Solutions supported the company logo on Tinker Engineering's display during startup. The customer works on medical devices and uses Linux in their embedded products. The device uses the tinker board. The tinker board is a mini computer based on Rockchip rk3288 cpu. The tinker board supports several operating systems including android. Their end product is connected to different HDMI displays. The device is used in medical environments. The device is running a customized operating system generated by Yocto.
We had collaborated in the phase of product personalization. The customer request was to show the company booting logo at power on and show it on the screen up to the application start. We had added a way to change the booting logo too.
How things get implemented
We started with the Yocto distributions on Rockchip and we have:
We worked on the bootloader to make it work on the Tinker board
We have adapted the use of all our customer's screen to the display port
We made it possible by working on the bootloader, loading the customer logo from persistent memory (emmc).
We made sure to run the Tinker card on the Linux kernel
Visit our website to find out more projects!