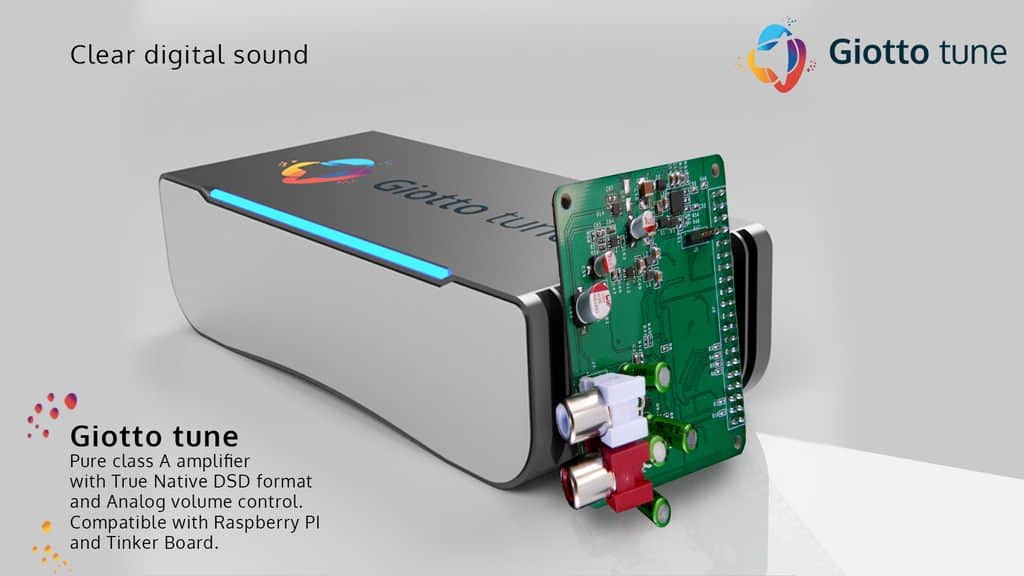 Giotto Tune Dac board for Raspberry Pi
Giotto Tune is an affordable audio card created for music lovers who like to listen to music in a clear and high quality sound.
Giotto Tune can be connected to your maker board through the de-facto standard Raspberry 40-pin GPIO connector.
Giotto Tune plays music files encoded in PCM of different formats and at different bitrates, ranging from 44.100Khz to 192.000Khz up to 32bit and files in DSD64 format and DSD128 format.
Giotto Tune allows you to enjoy and control your music with the Open Source Audiophile Music player Volumio 2, Kodi, UPnP and all mpd compatible players.