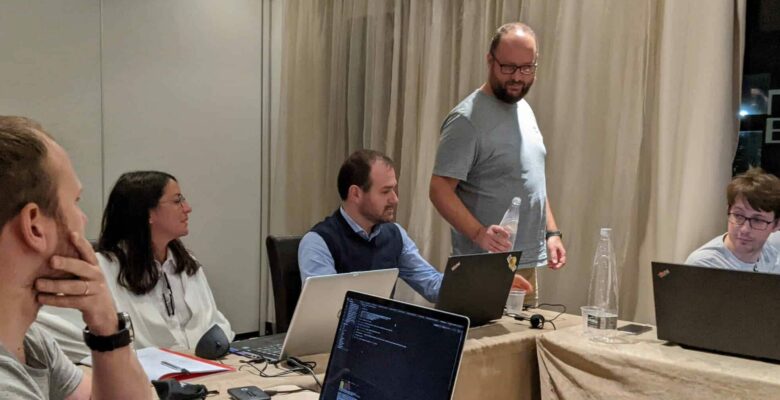 Team Lead Meeting 2022 in Sicily
Team Lead Meeting 2022 in Sicily kept us busy last week. We met to understand how to improve the company. Listening to everyone's needs, in our opinion, is the best way to welcome and accompany growth in a balanced way. It's not an easy job, but it's not impossible either!
During the Team Lead Meeting 2022
In these two full days of Team Lead Meeting 2022 we talked about how to improve work organization, project management and people's needs.We had the opportunity to listen and take note of the difficulties that Amarula Solutions leads are facing.
Responsability and autonomy
Giving people more responsibility certainly implies daring to trust and greater freedom. This autonomy could be accompanied by a career plan for each. We have set ourselves an ambitious goal: to guide people in the company and keep them motivated. We want to dare a creative and relaxed working environment. Where the word productive is synonymous with well-being for all: the company does not take advantage of the employees and the employees do not take advantage of the company.
To get to know each other better
We liked the sea because in Sicily the weather is still good 🙂 The Sicilian breakfast was appreciated and Peter's birthday made us relax. Every meeting with the team makes us want to give our best. Achieving a fulfilling life with work seems closer to us. Friendships have the effect of Peter's birthday, they relax us and allow us to create! We have the choice to do something wonderful and unique.
Read our other articles here!