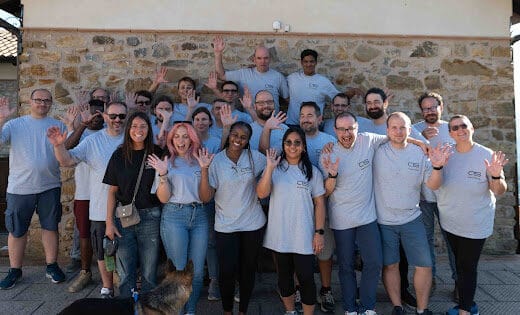 The Team Building 2023 was in an Amazing location Podere La Fola.
In an enchanting place and in a welcoming structure, the 2023 team building was a real success. The TARA team supported us exceptionally and with the utmost professionalism. While the Amarula team won all the prizes!
We were hosted in a countryside location near Pontremoli, in Tuscany, a wonderful and magical place. Furthermore, the location gave us splendid summer days in full autumn. We enjoyed the swimming pool, billiard room, TV room, gym, sauna, relaxation and meeting spaces. Podere la Fola fully satisfied the needs of Team Building 2023. Laura, the owner of the accommodation, was kind and available for all our requests.
Sincere thanks to the "TARA Facilitazione" team for the professionalism demonstrated in supporting the event. The activities were simple, but engaging and with a deep interest in others. We did everything: we danced, we sang, we played, we had fun and we learned from each other what it means to collaborate to achieve a common goal.
The biggest thanks goes to Team Amarula for making this meeting possible, many people travelled long distances to be present at this event. We won the best prize, that of being together and learning while having fun!
More news will follow us soon!
Would you like to be part of Team Amarula?
We are looking for developers for the Carpi headquarters in Emilia Romagna