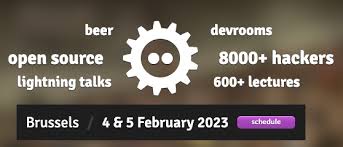 Fosdem 2023, we've been at there!
Fosdem 2023 was a very interesting conference even for non-developers. There were two full days of congress in which each of our Open Source developers could choose to participate in discussions of their own interest.
In this conference we were able to broaden the vision of the IT sector.This general vision allows us to think and act on a less virtual and more assertive marketing.
Things done in there
Distributed marketing material
Job offers on the notice boards
Participated in talks
Next conference goals
Talk corporate
Business gadgets
Stand with demonstration of some software/hardware
Job announcements
talks
Do you need a Quotation?