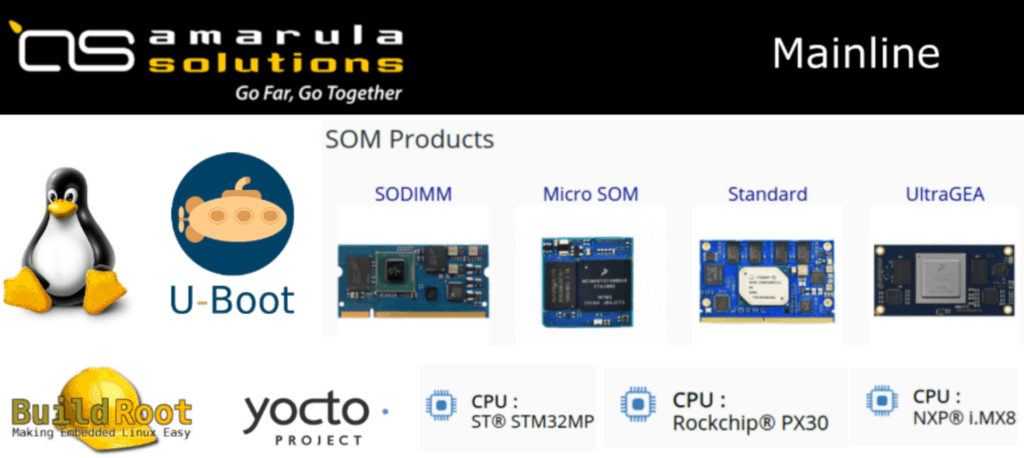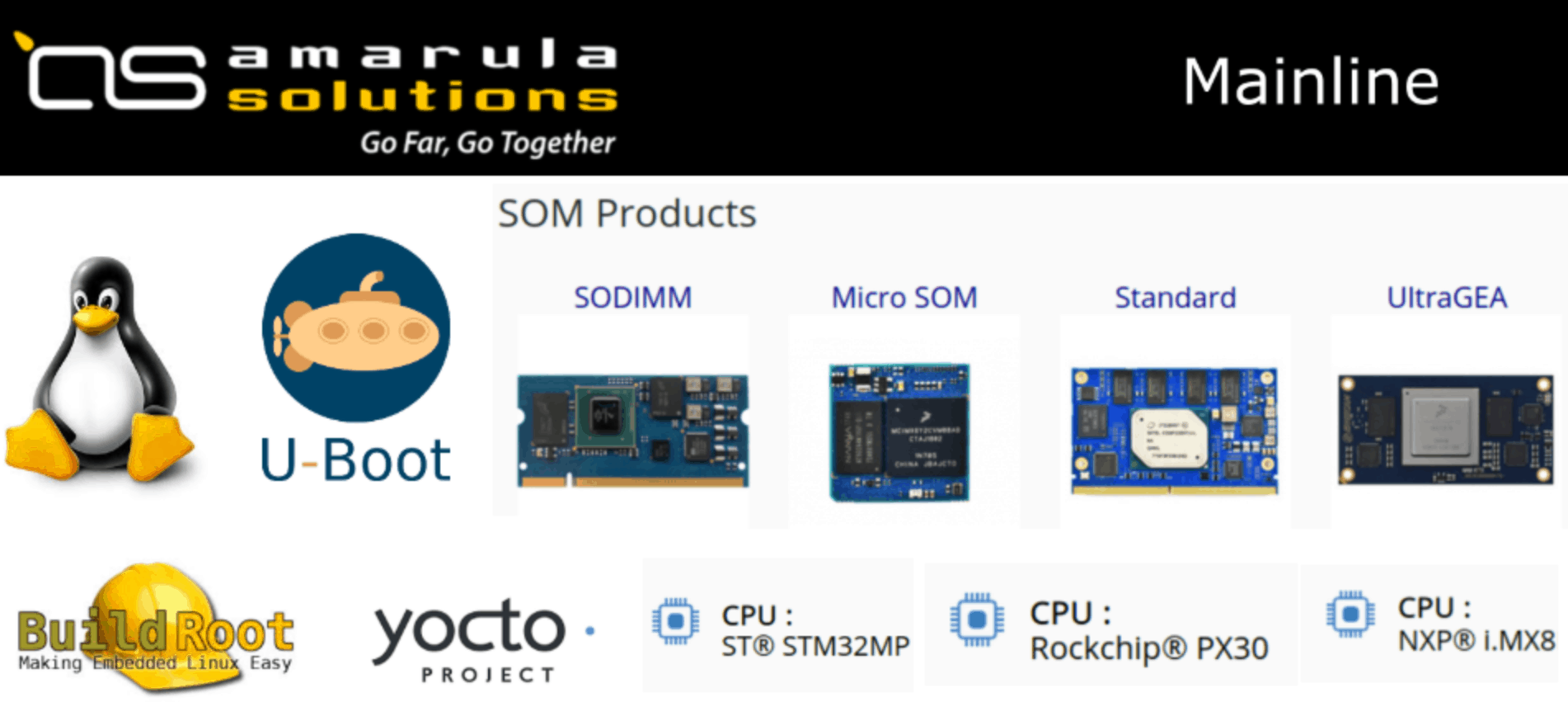 Having a result-oriented track record of helping in house vendor BSP's (Board Support Packages) into Mainline open source projects. Amarula Solutions has started another project to push the Engicam SOM's and Carrier board's BSP onto Mainline U-Boot, Linux kernel, Yocto/Buildroot Other Multimedia open-source projects.  
These SOM's are designed with the latest cutting edge System On Chips like Rockchip PX30/RK3399, NXP i.MX8, ST of STM32MP, and so on. 
Let's crack the Mailing Lists!