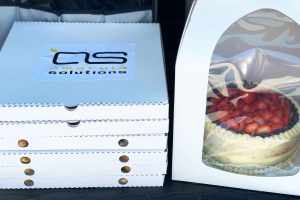 We appreciate all our frontline healthcare workers and we are happy to help them in this difficult time.
Amarula Solutions visited yesterday Thomayer Hospital in Prague. We brought some snacks there to make it easier for the paramedics, midwives, nurses and doctors to do their job and also thank them for what they are doing now for us.
Visit our website for more information About Us!
#COVID19 #spolutozvladneme #andràtuttobene #Iràtodobien