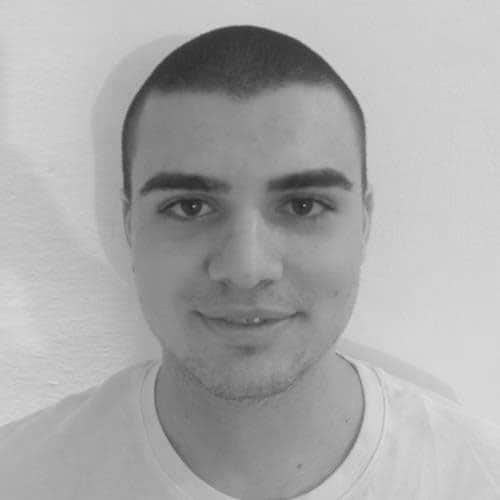 Junior Embedded Linux Developer
I was born in Carpi (Modena) on 9 June 2000 and raised in Correggio (Reggio Emilia). Since I was a child I have developed curiosity and interest in the functioning of things, in particular towards the world of information technology.
I tried to develop my passion both on a personal level independently and through the choice of my course of study. In fact, I decided to enroll at the Leonardo da Vinci technical institute in Carpi, address information technology, a school that allowed me to get in touch with subjects of my interest and from which I came out with a grade of 100/100.
I am currently attending the second year of computer science at the unimore of Modena. My work experiences: School / work alternation during the fourth and fifth year of high school at Elco Elettronica in Correggio; company where I also worked in the summer. Here I was able to improve my knowledge of c ++ and qt.
For the past few months, I've been teaching computer science and maths to high school students.
In my free time I like to play volleyball, video games, board games and watch movies, TV series, videos on youtube (tutorials, technology videos, videos about making things), every now and then I undertake some electronics projects, with arduino, raspberry pi, etc … I have always liked to follow the news regarding information technology and learn new languages. I am an only child and have two parents who have supported me throughout my life.
In high school I worked on some video games for the Carpi gaming party. In addition, I participated in the open school project, in which I was in charge of presenting the characteristics of my course of study to middle school students.
My goal is to continue my studies in this field to improve my knowledge and continue in this field.